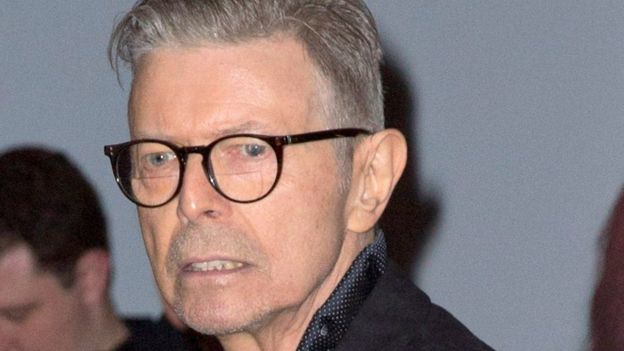 Stellar innovator of musical entertainment.
David Bowie was a groundbreaker in so many aspects of life and entertainment,  "Genius" is becoming an overworked adjective but it certainly applies to this master of outlandish style, invention and culture. His character Ziggy Stardust will endure for ever, and his stage costumes, make-up and presentation will never be surpassed. He created an indefinable world of his own, became rated in the same terms as Elvis Presley and The Beatles, but retained great humility and once refused a Knighthood from his native Great Britain.  But it must not be forgotten that he had a singing voice of great clarity and precision, perhaps best illustrated by "Star Man". Almost everything he did was original  - often bravely outrageous - and sometimes experimental.
Pop performers come and go, but Bowie was a legend in his own time and his influence on the world of popular musical entertainment will last for ever.
We are fortunate in having a devoted and knowledgeable Bowie fan as a member, and she has written this for us:
I wouldn't be here today if I hadn't found David Bowie's music and art. Now he's not here. It's sad. David Bowie meant a lot to me and have helped me trough my toughest moments of my life. Without his music I would not be playing the guitar, write my own songs, being who I am today. His music took me to a different level of life, to a level I've never experienced before. He welcomed me to a whole new world with a lot of possibilities. Possibilities I didn't know existed. His music has given me strength, courage and comfort. And a will to fight on. 
In the 70's, he did a whole new thing when creating Ziggy Stardust. And the only thing he did was being himself. He did what he wanted to do and didn't give a damn about rules and boders. He explored himself, the society and prejudices. He questioned the boders of gender. He put the artist and the art in focus. 
I had a silly dream. When I become a known artist of my own, I would visit him and thank him for saving my life, for the inspiration and all the comfort his music has given me. Now it's too late.
His art and untamed soul will live on. He will always be remembered.
-
TheDude